5 Best Toys That Your Special Child Will Love
30th November 2021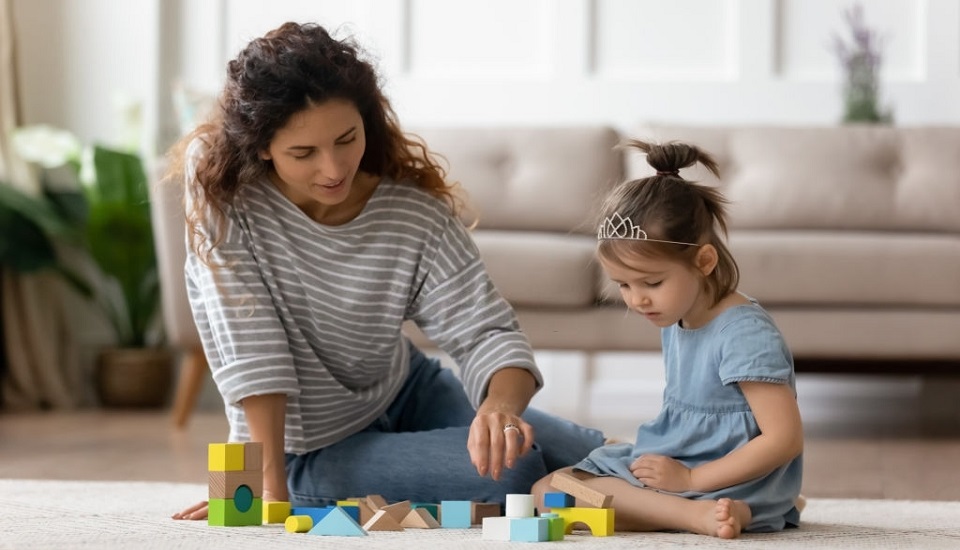 Kids with special abilities need special care and attention. To figure out their thought process, their social skills, analytical thinking, and so on, playing with them is a massive option. Teachers and parents have often observed that gifted children are great at logical analysis.
Special education courses for parents and online special education courses for teachers give parents and teachers special opportunities to know more about special kids. These courses are available in online and live online modes which enable candidates to pursue them from any corner of the globe. One of the most important aspects of these courses is that their curriculum is perfectly designed to explain the needs of special kids.
Children who are specially abled have a unique pattern of behavior. These courses help parents to diagnose the kind of gift their kid is having. Based on that, they can understand the needs of children and cater to their demands. Gifted children are always sensitive. Thus, to realize their emotion more, teachers and parents can opt for these courses.
Having said so, special children love playing games and are quite interactive in nature if someone's vibe gets matched with them. While buying the best toys for special need child, it is not mandatory that you have to go for something that is very extravagant, high maintenance, or complex. All you have to make sure is that your child is having fun while playing with those toys.

What makes toys special?
There is no such you available in the market that is labeled as TOYS FOR SPECIAL CHILDREN. While running a school for special kids, or working with special kids, or even at home, if you feel that you want to buy something for your special child, go for toys that will bring a difference in development.
Kids who have autism, ADHD, or learning disabilities must be given toys that help them to grow and develop their skills. Toys to be bought must be safe and flexible. Parents and teachers should keep in mind the factors that kids love. There are certain patterns of games that are very close to their hearts.
Any kind of complicated game or toy should not be bought for them. Such games will confuse them and they will eventually lose interest. Playing games often help in enhancing their motor, cognitive, and social skills. Thus any kind of toy that is being disliked by special kids should be strictly prohibited.
It is not always the toys but your engagement matters a lot. Being a special education teacher, if you understand the level of interest of gifted students, you can easily get along with them. This will help you to shape them in a better way so that they can enter into the mainstream classroom like any other ordinary kid.

Things to remember before you buy toys:
It is of no shame if your child likes to play with toys that do not match his/her age. Remember, they are special and so are their choices. Buying something of your choice has a possibility of going in vain if your child does not like it.
Similarly, being an SEN teacher, you must know what fascinates your students. Special students are very sensitive and picky sometimes. Therapeutic toys are the best options for special kids. These toys not only elevate the interest level of the kid but also help him/her to develop more. That particular game or toy should not trigger any overexcitement in the child because it is dangerous.
Toys to be bought for gifted children should be non-toxic. The presence of any hazardous chemicals, sharp objects, electrical parts, etc., can be dangerous for the kid. Like others, special kids are not aware of the obnoxity of those items and therefore can hurt themselves while playing.
Special kids love things that are very vibrant and simple to use. If you have a good deal of experience in creating small gifts for them, do it without any hesitation. Butterflies, flowers, birds, etc., can be made using colorful papers, glitters, etc., which attract them.
Parents of children with special abilities must remember that those toys should help the kids to develop their abilities. Every kid is different. While some toys help to develop sensory skills, others enhance motor skills. Thus, based on the specific gift your child is having you should decide which toys are to be bought.
Sensory diet for Special Educational Needs Kids

Special toys for special children:
Building toys:
These toys play a great role to help kids to develop social collaboration. Blocks, Legos, and toys of these kinds enable children to concentrate more. They will eventually learn how to build a line joined by blocks or may be able to construct a building using those blocks. They must be given a sample picture having an image of a building. Parents and teachers can always guide them to learn how to construct a building step by step.
Bounce balls:
This game is very interesting because it increases the reflex action of specially-abled children. These balls are having a very soft texture and even if they hit a child, there will be no harm. Inside a room, you both can stand at both ends. Throw the ball slowly and ask your child to catch it. Initially, he/she might fail to catch the ball but once they learn to understand the direction it is coming from, there is no looking behind.
Dado Squares:
Dado squares are the best for kids who are having visual-spatial problems. In this case, children are unable to recognize a particular pattern and faces problem in visualizing the next step. These are a little bit similar to Legos but it is effective in increasing the level of visualization of a special kid.
Puzzles:
Well, many can tell you that puzzles will confuse your kids and their abilities will degrade but trust me, simple puzzles will always help your kids to think in a better way. Before buying a simple puzzle game, ask your kid what he/she likes. Let's say, the kid says that he/she loves rose. Buy a small puzzle board and gift him/her. Show the picture of a rose that comes along with the game and let him/her arrange the sections. He will love doing it.
Art and craft:
To test the level of creativity of your special kid, buy him/her some art supplies. Crayons, paper, a set of brushes, markers, colorful papers, etc., can be bought. Make sure those items do not contain any harmful chemicals that can affect the skin of your kid. Ask your kid to paint or create something that he/she loves using those materials. Observe them carefully and also guide them while they are busy showing their artistic skills.

To end with:
It is always important to make special kids feel that they are alone and they are being loved so much. Engaging with them makes them feel comfortable and they love playing games with their parents or teachers. The more you spend time with them, the more you will learn about their preferences, skills, talents, etc., and can also help them to grow better.
Special education courses are education programs that are based on the proper concept of dealing with children having special abilities. Parents and teachers can always look up to this course because apart from theoretical study materials, they are taught how to deal with real-life problems. Taking care of gifted children is indeed a tough job. Special education needs (SEN) is an online course that can be learned from any part of the globe without costing any other commitment.